Our range of venetian blinds combines warmth, elegance, high-end aesthetics and premium quality that's built to last. Providing privacy, while allowing natural light to filter in. Our range of venetian blinds complements your shutters, but are also perfect as stand-alone features to lend a particular ambience.
Available in both 50mm and 63mm slat size, they offer excellent light control and are fully compliant with child safety requirements of BS EN 13120. The broad range of colours and finishes available ensures there is a style for any setting.
Albaro
An exceptional faux wood range, which has all the style of real wood Venetians, but is made from a practical manmade polyvinyl material that stands up to the daily wear and tear of a family home.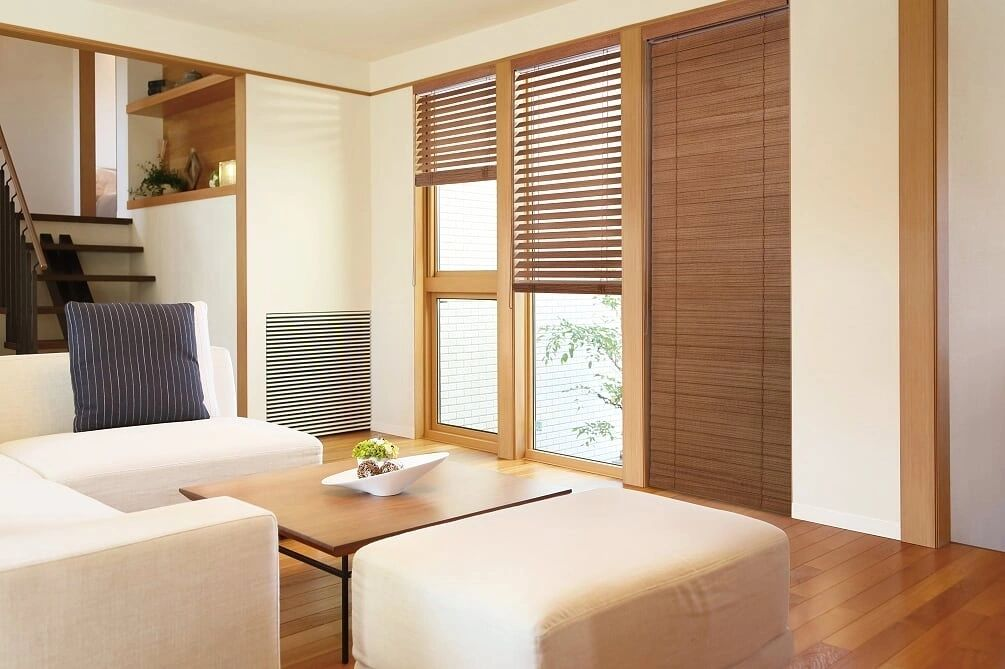 Albaro Venetians
This is an exceptional range of faux-wood Venetian blinds fabricated from a polyvinyl material that have the exact finish of wooden blinds.
The polyvinyl material is highly durable and provides a hard wearing, quality finish to the product, and also has an exceptional lifespan, resistant to humidity and temperature fluctuations. Besides that, it is also a more affordable option. We offer you a wide variety of slat sizes, colours and finishes to choose from. The blinds are custom made to order and will fit any window. So, you never have to worry about limitations. That is because there are none.

Why Choose Albaro Venetians?
Like all our blinds, safety comes as standard with our Albaro range of Venetians; they are fully compliant with child safety requirements of BS EN 13120.
All our Albaro blinds are made-to-measure, the beautiful fit make these blinds a truly neat and secure finish in any window. These stylish blinds come in a wide choice of slat colours, including five solid painted with a smooth finish, four solid painted with a textured finish and ten wood print effect. Choose from six cloth tape options to coordinate or contrast with your blinds.
Serino
Beautiful premium real wood blinds, complementing the look of stylish shutters, a sleek and practical option for a wide range of windows.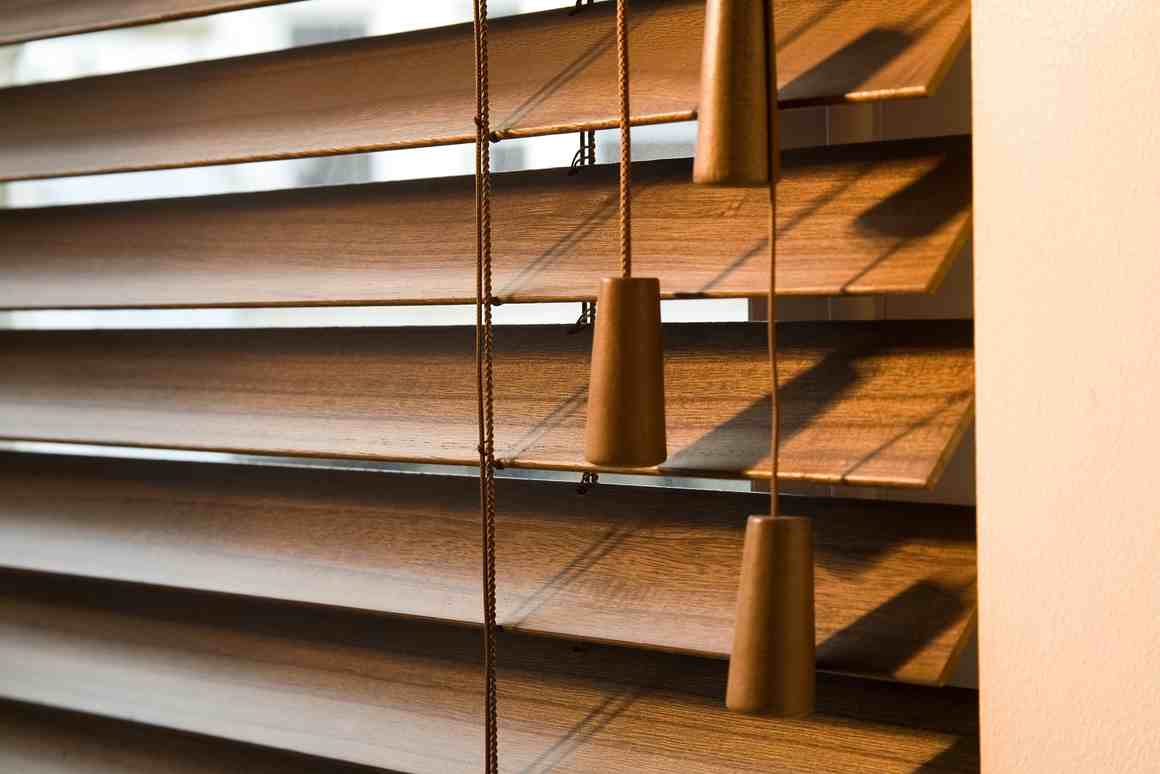 Serino Venetians
If you prefer the feel of premium quality blinds made of natural wood, then Serino Venetians should be your pick. These top of the range blinds give your house a luxury touch. We offer you three types of finishing for Serino Venetians. Within each category, there are even further options to choose from. So, rest assured your choices won't be limited. Our diversity is one of the reasons why customers love us. The best part about the Serino Venetians is that we tailor-make them for each individual. So, whatever vision you have in your mind, please let us know, and we will bring it to life with utmost precision.

SERINO VENETIAN BLINDS
Sustainable hardwood blinds
The beauty of Serino starts with the wood itself. Our premium hardwood range offering a touch of luxury, all Serino blinds are made from the fine-grained Paulownia. This sustainably-sourced wood provides a clean and contemporary look, and is available in three finishes: 10 solid painted, 17 stained and 10 Osmo finish options.
What is Osmo? It is a combination of natural plant oil and vegetable wax that gives a textured finish that enhances the wood grain and provides greater longevity. Osmo comes in a choice of 10 distinctive shades.
Unlike many other styles of blinds on the market that are cut to fit, S:CRAFT blinds are truly tailored to your vision, made-to-measure for your home. The wide choice of slat colours, tape options and upgrades available with Serino helps you breathe new life into your interior designs.
Why Choose Us?
Brighton Plantation Shutters have an unmatched experience in the industry. We not only sell high-quality products, but our items are also safety compliant. All our blinds and shutters are installed in accordance with the safety requirements as set out by the BBSA (British Blind & Shutter Association), so you can rest assured that safety is our priority, especially if you have children.
Our blinds and shutters are custom-made to meet your requirements. All you have to do is let us know what you want. We offer free design consultations, so If you're struggling with the design you'd like, our surveyors are experts and will help bring your requirements into a reality. They can discuss the options for your blinds in detail and can help advise you on what may be the best option. The best part is that we don't charge you anything for this consultation visit.
Besides that, we offer you market competitive yet reasonable prices. We provide budget-friendly pricing without compromising our high service quality.
Call 01273 978 941 now to book a free survey, or click here

Book an appointment or make an enquiry - we can supply quick estimates online or organise a consultation at a time that suits you. Simply fill out the contact form or give us a call.
We will visit you free of charge to talk you through the options for your shutters, measure up, answer your questions and finalise your quote.
Your shutters will be professionally installed at a time and date that suits you. Our service doesn't stop here though - we are always at hand to help and offer a 5 year guarantee.